Engaging Team Building Seminars
Stu and Scott have come together to produce a variety of colorful interactive programs that promise to transform how you and your teams interact. The seminars are fun, fast paced, engaging and most importantly easy to implement.
Their programs are lively and upbeat playing off the different personality styles of the brothers. Stu is Mandarin Orange, he likes to do everything fast and Scott is Turquoise Blue, he is more cautious in his approach. As they say, if we have learned to connect, we can certainly help your teams connect.

• Team Trust
• Effective Communication
• Align Goals of Team Members
• Motivated Teams
• Customized Programs
• 1/2 Day, Full Day, or Multi-Day Programs
• Stu and Scott are available 24/7 for Follow Up Support
• Over 60 Years combined experience with Multi-National Corporations
Which Color, fits your Personality style?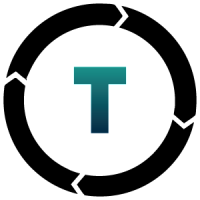 Turquoise Blue
Unity and collaboration are of the utmost importance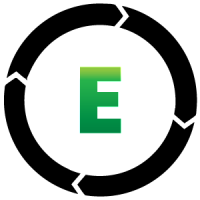 Evergreen
Knowledge and expertise are top priorities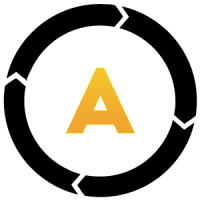 Amber Gold
Desire planning, structure and organization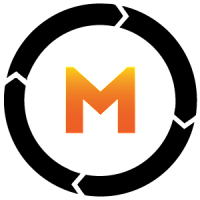 Mandarin Orange
Have a need for a competitive environment and excitement
What's Your Personality Style?
Take our unique color coded assessment now!
Team up like a Band of Brothers
How to build a high performance team
What are the elements of a high performance culture? How can a team that's diverse leverage their strengths and compensate for their weaknesses? This program will help uncover the elements that create a truly world class culture. It starts with knowing the individuals in the organization and playing to their strengths.
Program objectives:
Know the strengths and weaknesses of each team member by understanding their personality style
Understand how they prefer to communicate
Know what energizes them on a daily basis
Learn how to organize and create a team that leverages their strengths to maximize their performance.
Outcomes:
Build trust in your organization
Communicate more effectively
Reduce turnover and increase productivity
Increase corporate engagement
Increase revenues, profits and market share
Create a positive work environment
How to Connect , Not Collide
Creating a culture of open communications.
Why do team members and leaders have a hard time connecting? You would think with all the methods of communication like Skype, texting, email and others, people would better understand what you're saying. What you think is being received from your message is not always the case. Poor communications leads to redundancy and lower productivity. We live in such a fast paced world that listening to a person's message is hard because of all the surrounding noise and overload of information. This program will help you understand the different styles of communication and how your message can be heard and have impact.
Program objectives:
Understand how each personality style communicates
Learn their preferences to receiving your message
Alleviate misunderstandings
Strengthen relationships
Outcomes:
Increase productivity
Communicate effectively
Build trust in your organization
Improve team clarity on goals and objectives
Improve team morale
Lead like a Big Brother
How to lead by gaining respect
What makes a great leader? A great leader understands how to maximize the talents and strengths of each team member and unite them as one. To be a successful leader comes down to gaining the trust and respect of your people. The key to connecting with them is to understand first who you are and then to understand whom they are and what motivates each of your team members . Learn what energizes each individual to achieve stellar results based on their natural strengths.
Program objectives:
Understand the strengths and weaknesses of each participant
Discover their strengths and leverage them
Understanding the tangibles and intangibles that create a high performance culture
Outcomes:
Higher productivity
Increased trust, motivation and corporate engagement
Improved communications
Alignment around common goals
Learn to Sell to Anyone, as if they were Your Own Brother
Sales techniques for professionals
It's not how you sell that brings great results; it's all about how your customer buys! What perspective does the customer have about you, your company and your products and services? What key factors do you need to understand about your prospect or customer? You need to realize that there are four personality styles that purchase differently. How do they decide, how do they prefer to communicate, what do they value and what will motivate them to buy from you? This program uncovers the buying behaviors of the four personality styles.
Program objectives:
Learn how to identify each personality style based on the individual's behavior
Understand what motivates them to buy
Discover how to communicate with each style and present the value that's important from their perspective
Learn how each style evaluates information and makes decisions
Outcomes:
Higher win rates
Shortening the sales cycle
Reduce sales turnover in the organization
Increased market share
All programs are tailored to the specific needs of our clients. The foundation of each program is the Connecting4People Personality Tool, which helps you better understand each of the four distinct personality styles and their behavior.
It's not what people do, but why, and our tool explains how each individual can thrive in your organization. At your request, each program can include additional modules that can be integrated in to meet your specific needs.
Some examples include time management, dealing with difficult circumstances, communication skills and in depth coaching skills.
Stu and Scott have over 60 years of combined global experience in leading and developing high performance teams in the areas of general management, sales, marketing, customer service, and information technology. Their goal is to hone in on the areas you specifically need addressed to maximize your return on investment. They make themselves easily accessible to your team members for months following the seminar.