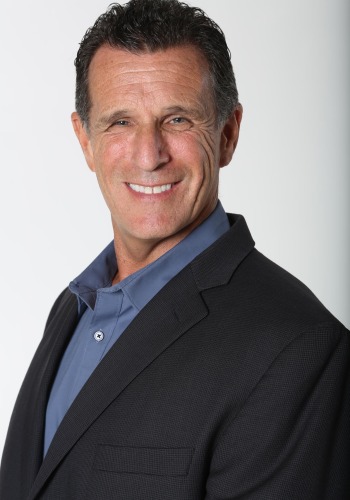 Scott Schlackman
is a Wharton Business School graduate. He has worked as a senior global executive for the past 30 years living in 9 different countries as an expatriate on four continents. He has held senior positions in marketing, sales and general management for Fortune 500 Company, Avon Products, Inc., Liz Earle, and Young & Rubicam. He has been President for 15 different subsidiaries with full P & L responsibilities, providing visible leadership for business units of up to $400 million and 1200 employees. Scott is currently on the Board of Directors of Medifast, Inc and Image Skincare.
He is a multi-award winning executive with a proven track record in driving sales and profit in both developed and developing markets in a multitude of situations, including new business startups, market entrees and exits, complex business restructuring, facility openings and closings.  He has served on high-level board positions in three different countries.
Scott's success as a leader can be attributed to his ability to connect multi-cultural teams globally.   He has built his reputation as the ultimate team player by building relationships and galvanizing teams towards a common goal.
He is a firm believer that the success of individuals depends on the success of the team. No matter which country, no matter what the circumstances, he has been able to engage his teams to connect and perform at peak levels, leading to him being nicknamed "Mr. Engagement" by the Chairman of Avon Products.
Scott has had the pleasure to coach, mentor and develop hundred's of individuals globally. He is a certified member of the ICF accredited Center for Executive Coaching. Scott has taken his wealth of experience to develop his personalized step-by-step process to help individuals and teams align to create high performance company cultures. Together with his practical, hands-on approach and his recipe for leadership success he is equipped to help any organization connect to create a positive environment and drive together towards a common goal.
Through his travels he has become fluent in French, proficient in Italian, and well versed in diverse cultural and business practices.  He has offices in the USA and France. Scott enjoys spending his free time with his wife and three children.  He is an avid golfer and basketball player and has passionately renovated numerous homes in France and the USA.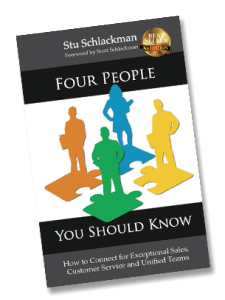 Stu Schlackman
After more than 30 years in corporate sales, Stu Schlackman formed his sales training firm to focus on helping his clients achieve Superior Sales Results. Leveraging his competitive nature and winning results, Schlackman's firm focuses on training and coaching sales and service teams to turn them into top performers.
Before starting his own company, Schlackman was instrumental in increasing revenue and growing the client base of large corporations such as Capgemini, EDS, and the former Digital Equipment Corporation. His sales training initiatives led his sales teams to exceed sales projections by an average of more than 30% percent annually.
Today, Schlackman uses his "Four People You Should Know" Personality Perspectives Process to help companies build high performance teams and increase sales through understanding the four different personality styles. Knowing client personalities helps sales professionals close business by understanding why they make decisions. The four keys to the process help anyone understand how others make decisions, prefer to communicate, what they value and what motivates them.
As author of Don't Just Stand There, Sell Something and Four People You Should Know, Schlackman imparts wisdom, technique, and practical advice for corporate executives, sales professionals, corporate trainers, and others who have the desire to compete and win in business and life.
Each month, Stu writes an article under the heading The Sales Synthesizer. His uncanny ability to read and then synthesize what he's read benefits his many followers. For those who don't have time to read every new business book, Stu does the work for you.
Schlackman holds a degree in Mechanical Engineering from Rensselaer Polytechnic Institute and a Master of Business Administration from Kennedy Western University. He has been a teacher and mentor in the business division of Dallas Christian College; has served on the Board of Directors for the Richardson Chamber of Commerce and Prevent Blindness Dallas. Schlackman is also a past president of the National Speakers Association/North Texas and Leadership Richardson Alumni Association. Recently Stu received the Certified Speaking Professional (CSP) designation from the National Speakers Association, their highest performance based designation.